UMC Mercury Capsule Slip-Ring

Unlike other capsule Slip-Ring types, in UMC series Mercury Slip-Rings, contact is made by mercury.
Thanks to contactless transmission, they are very high electricity and signal transmission quality, while very low electricity noise and contact resistance.
Fields of Usage of Mercury Capsule Slip-Rings;
-Packaging Machines
- Cable Drums
-Wind Turbines
-Electro Coating Lines
-Textile Machines
-Robotic Arms
-Rotating Index Tables
-Welding Machines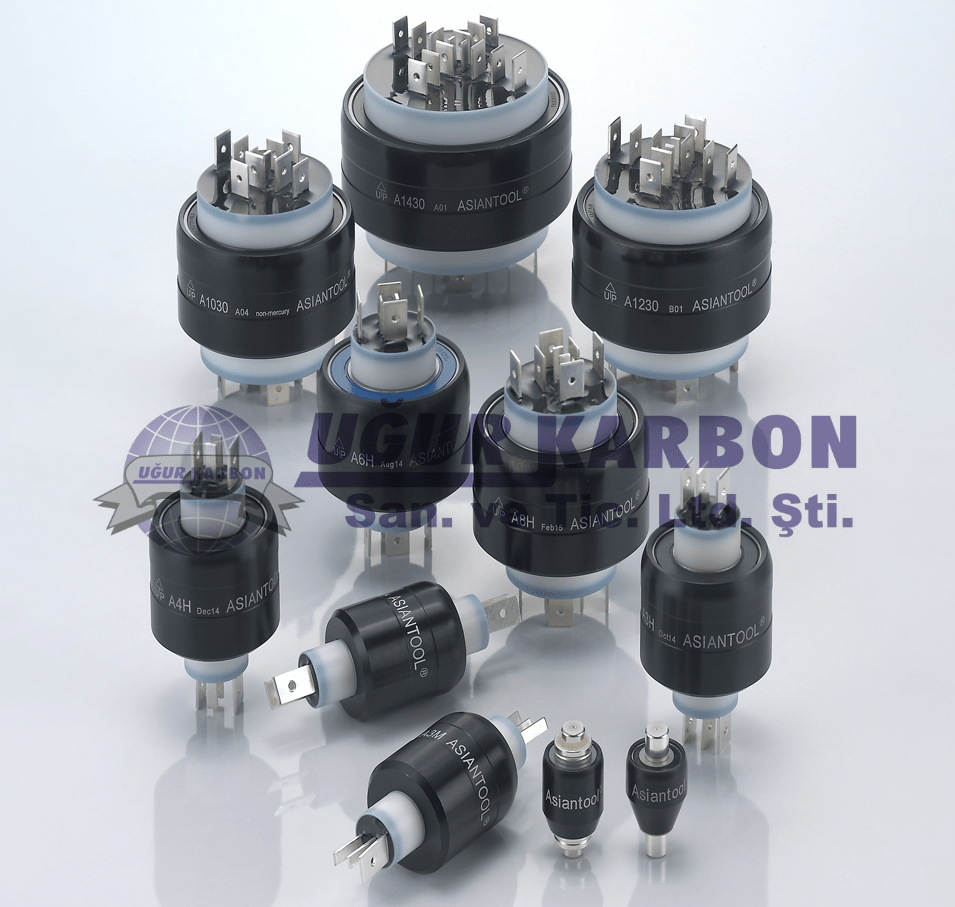 Click the product codes in the table for the technical drawing.
Item No.

Ampere

Number Of Contact

Product Code

1

2x15

2

2

2x30

2

3

3x30

3

4

2x4

2x30

4

5

2x4

4x30

6

6

2x4

6x30

8