UMW Capsule Slip-Ring Wind Turbine
UMW Capsule Slip-Rings designed by Uğur Karbon's specialized R&D team in 2013 have 3/4/5/6 outlet and IP56 protection class and are used to transfer electricity or
data from a fixed system to rotating or moving systems.
The operating speed of UMW Capsule-Rings are extremely suitable for wind energy and equipment.
Having a compact design running properly, UMW Capsule Slip-Ring is designed in the form of capsule to resist vibration and not being affected by environmental factors.
UMW Capsule Slip Rings that are commonly preferred by wind turbine manufacturers have an operating temperature of -20 °C and + 80 °C.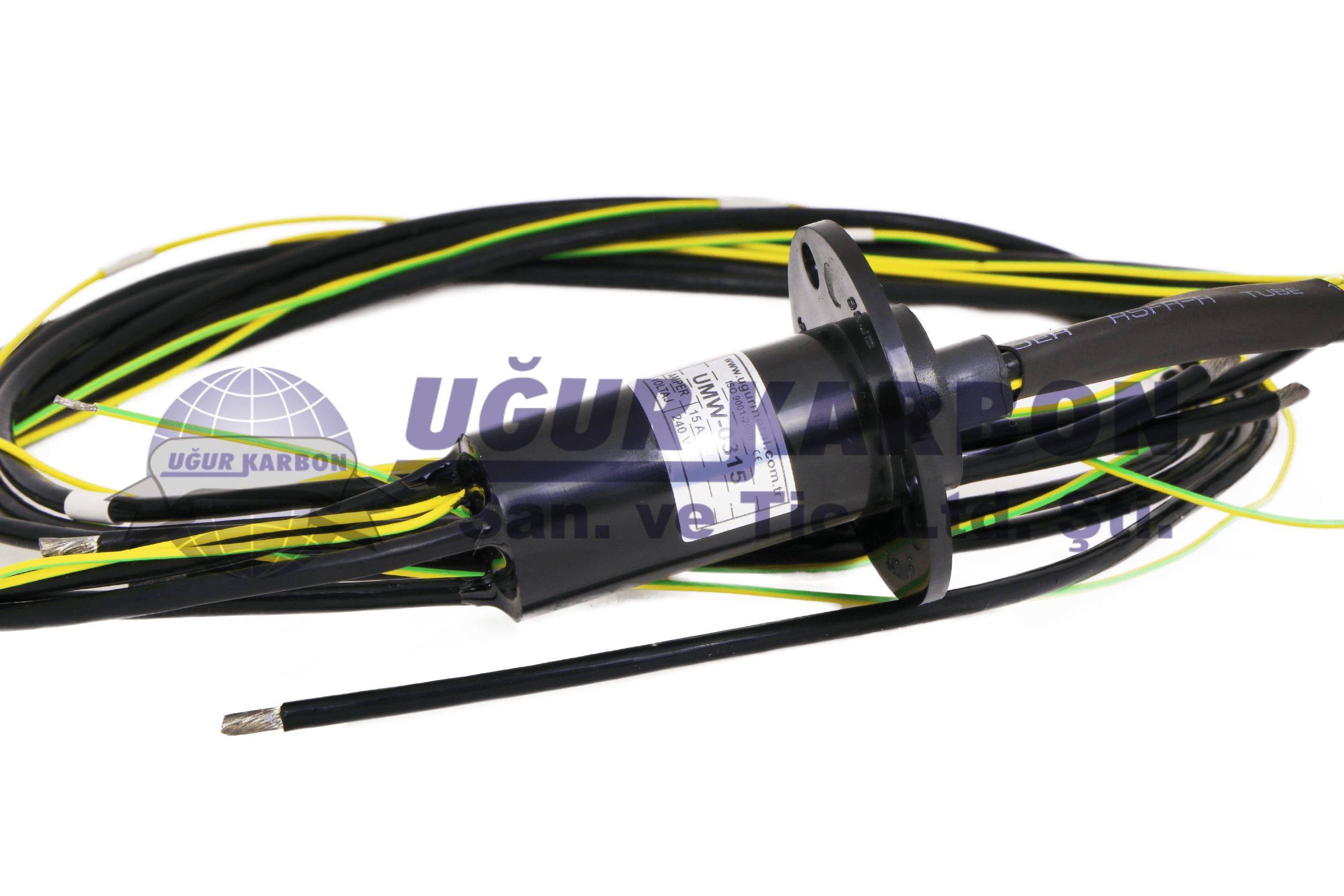 Click the product codes in the table for the technical drawing.

| | | | |
| --- | --- | --- | --- |
| Ampere | Number Of Diameter | Outer Diameter | Product Code |
| 15 A. | 3 | 44 mm. | |
| 30 A. | 4 | 52 mm. | |
| 15 A. | 5 | 45 mm. | |
| 30 A. | 6 | 52 mm. | |