UMV Medium Voltage Slip-Ring

We have experience over 25 years in the production of Slip-Ring Contact Rings, used to transfer electricity in rotating and mobile systems from a stationary structure to a rotating system.
Medium Voltage Slip-Rings are used in necessary systems to transmit low ampere at high voltage.
As voltage increases, the cable section gets thinner and thus the cost of cable is significantly reduced.
We developed products that you can have the optimum performance with our range of Medium Voltage Slip-Ring systems at different Voltages at Harbors, Iron Steel Companies, Cement Factories, Cable Drums etc.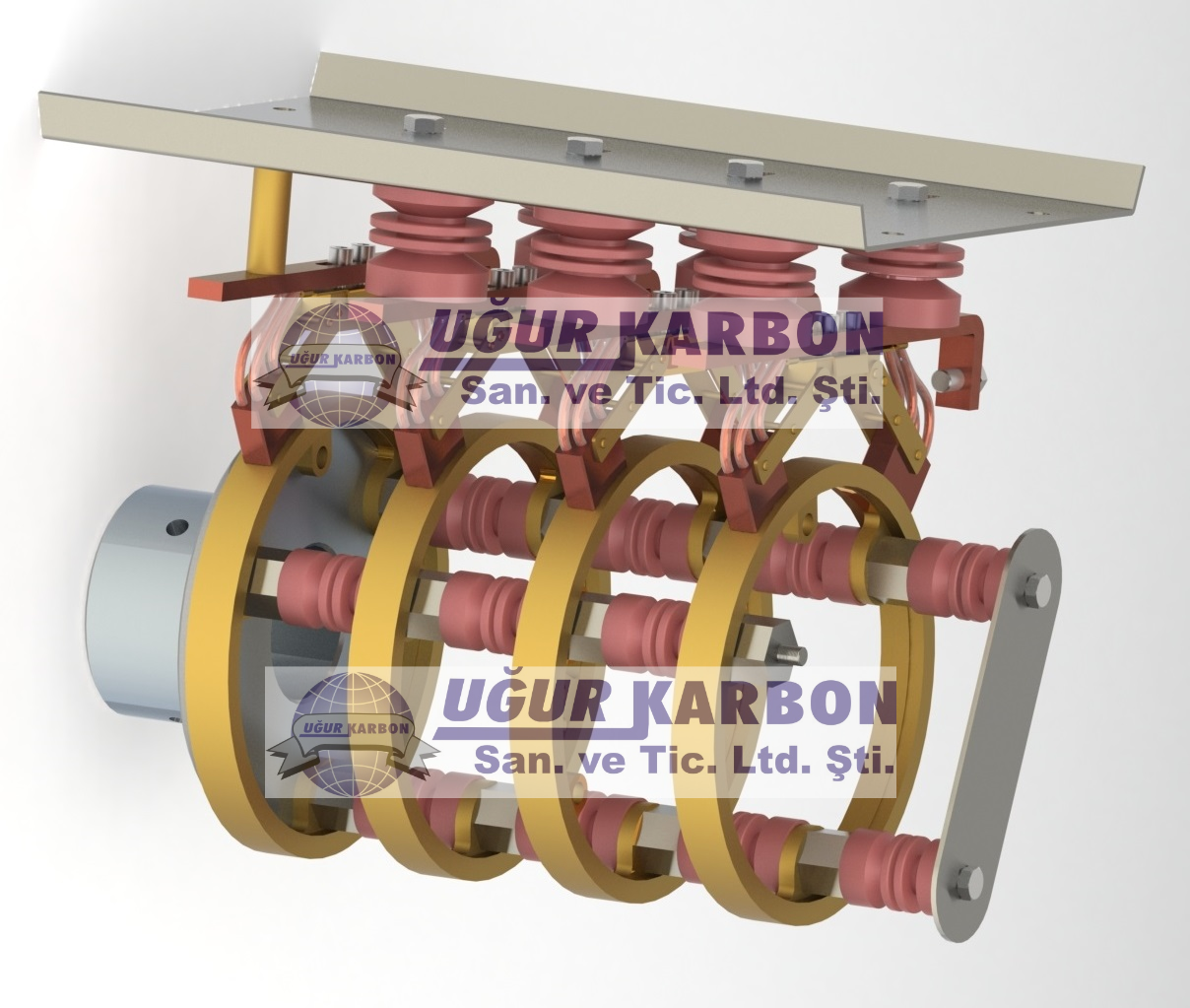 Item No.

Voltage

Number Of Contact

Bronz Diameter

Product Code

1.

6000 V.

4

240 mm.

2.

3x1000 V.

4x6000 V.

7

340 mm.

3.

6000 V.

4

340 mm.

4.

12000 V.

4

340 mm.