UMT Capsule Slip-Ring Gold Plated 2 Ampere
UTH Capsule Slip-Rings developed by our specialized R&D team in 2013 are electromechanical distributors to transfer electricity or data from a fixed structure
to rotating and moving systems.
Thanks to its compact and small size, it provides an excellent flexibility to cope
with the system size requirements when bigger versions are not an option.
UMT Capsule Slip-Rings are manufactured with gold on gold contacting to provide long life, low noise, minimum interference between circuits and low contact resistance.
Our products have 4/6/12/18/24/30/36 Channels and IP56 protection class.
UMT Capsule Slip Rings that are commonly preferred by robot and camera system manufacturers have an operating temperature of -20 °C and + 80 °C.
Fields of Usage:

-Laboratory and Test Equipment
-Automation Systems
-Camera Systems
-Robot Systems
-CNC Machines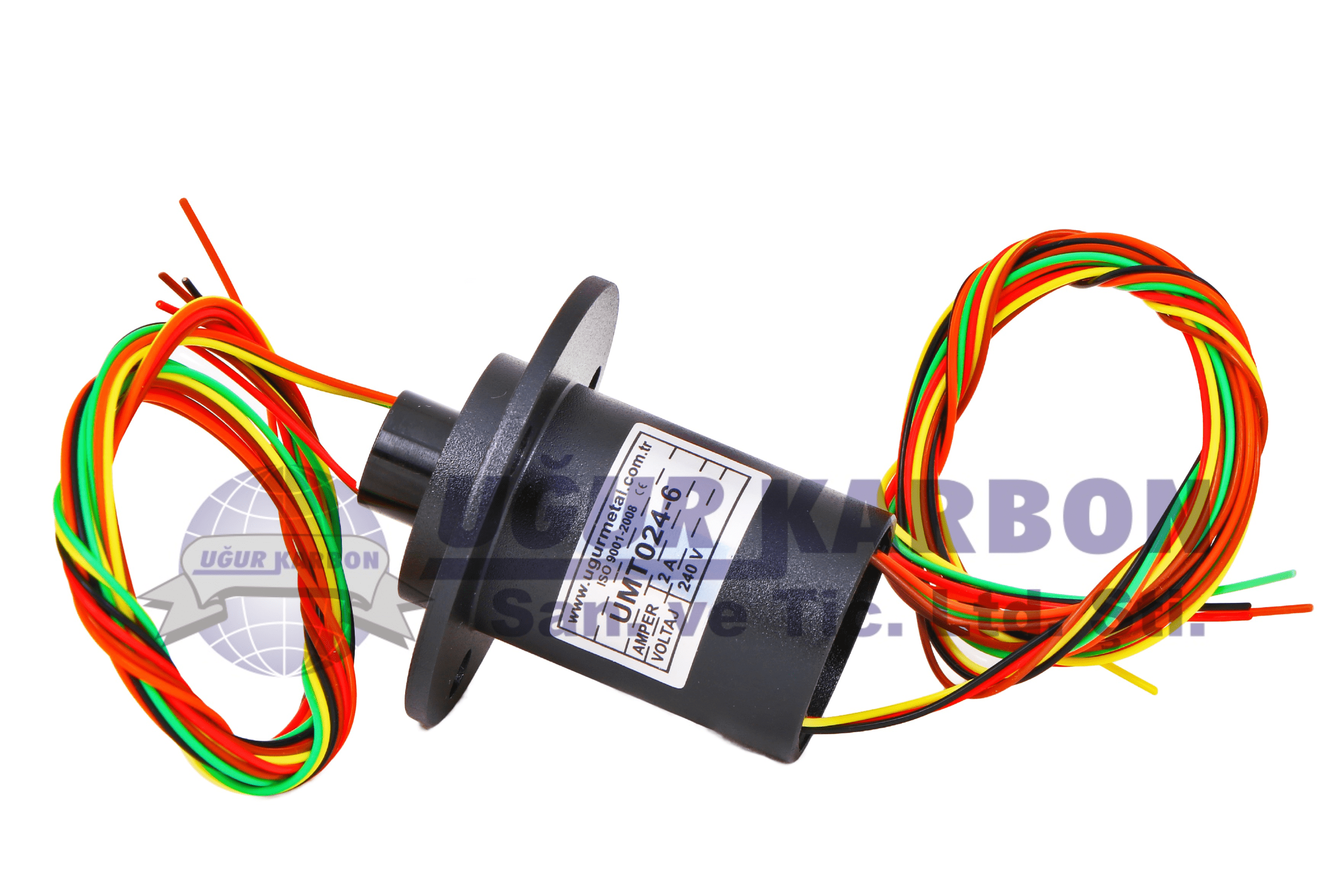 Click the product codes in the table for technical drawings.

Item No.


Amperega

Number Of Contact

Inner Diameter

Product Code

1

2 A.

4

7 mm.

2

6

3

12

4

18

5

24

6

30

7

36